Panaramic Pictures
During my travels I often shot pictures in such a way so that I can put them together by using a PhotoStitch application. The result can be found here:
Screensavers
During various travels, subjects came back again and again. Of these topics I created screensavers. The screensavers can be downloaded below and they are equipped with an installation script.
Itinerary (Travel log)
Here you can download a itinerary of a trip as a PDF file.
Short movies
Below you can watch movies created by me or by fellow travelers.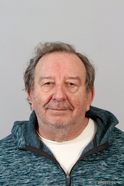 ---
Refreshed on:
June 19, 2021
---

Travel vaccination
---
Diary and Pictures
Below you find the links to the pictures of the various holiday trips. The photos are grouped by day and have a caption. The travel report of that day is also provided.
Citytrips
Hiking.
Weekend out.
A t/m Z
Countries traveling on alphabet.
1994
Scandinavia
1995
Ireland
1996
England - Scotland
1997
Tanzania - Malawi - Zambia - Zimbabwe
1998
Venezuela
1999/1
Canada
1999/2
Silk Road Trading Route
2000
Yukon/Alaska
2001
Bolivia / Peru
2002/1
Mongolia
2002/2
Portugal
2003
Tunesia
2004/1
Marocco
2004/3
Patagonia
2005/2
Ghana / Togo
2006
Ladakh
2007
Ecuador
2008
Turkey
2009
Namibia
2010
Cameroon
2011/1
Viet Nam
2011/2
Singapore
2012
Myanmar
2013
Madagascar | Madagasy
2014
Malaysian Borneo
2015
Colombia
2016
Ethiopia
2017
Bolivia, Chile and Eastern Island
2018
Indonesia
2019
People's Republic of China
2021
Netherlands | Province Limburg