Panaramic Pictures
During my travels I often shot pictures in such a way so that I can put them together by using a PhotoStitch application. The result can be found here:
Screensavers
During various travels, subjects came back again and again. Of these topics I created screensavers. The screensavers can be downloaded below. They are equipped with an installation script.
Short movies
Below you can watch the movies that have been made by fellow travelers so far.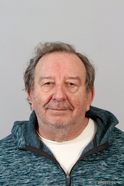 ---
Refreshed on:
June 3, 2018
---
Travel vaccination
---
Pictures
Below you find the links to the pictures of the various holiday trips. The photos are grouped by day and have a caption. The travel report of that day is also provided.
Citytrips
Hiking.
Weekend out.
A t/m Z
Countries traveling on alphabet.
1994
Scandinavia
1995
Ireland
1996
England - Scotland
1997
Tanzania - Malawi - Zambia - Zimbabwe
1998
Venezuela
1999/1
Canada
1999/2
Silk Road Trading Route
2000
Yukon/Alaska
2001
Bolivia / Peru
2002/1
Mongolia
2002/2
Portugal
2003
Tunesia
2004/1
Marocco
2004/3
Patagonia
2005/2
Ghana / Togo
2006
Ladakh
2007/1
Luxemburg
2007/2
Ecuador
2008
Turkey
2009
Namibia
2010
Cameroon
2011/1
Viet Nam
2011/2
Singapore
2012
Myanmar
2013
Madagascar | Madagasy
2014
Malaysian Borneo
2015
Colombia
2016
Ethiopia
2017
Bolivia, Chile and Eastern Island
2018
Indonesia
2019
People's Republic of China
Bestelinformatie